Standard night sights:
VTAC
sights: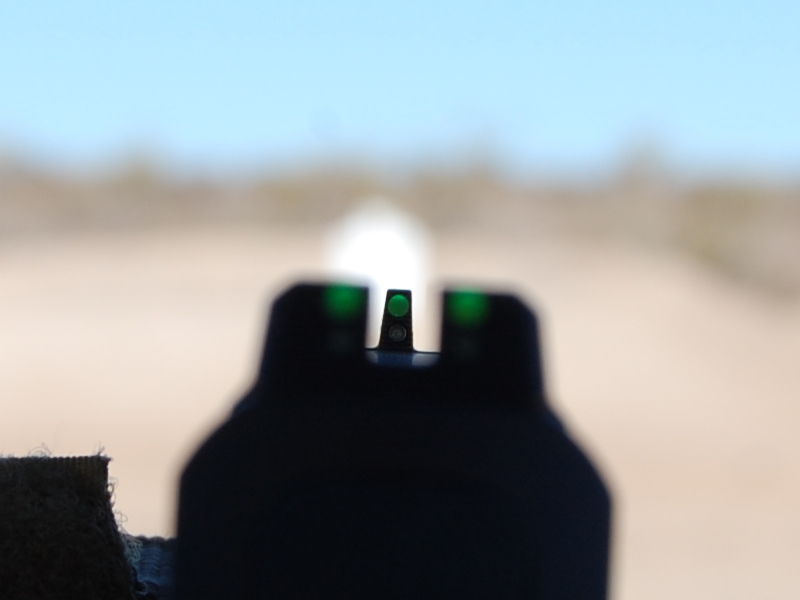 Seven shooters have tried the new sights and six preferred the VTAC over the traditional. Shooters were; four instructors for the BP, one student for the BP, one inexperienced IPSC type and myself.
All the shooting was on steel at 25 and 50 yards.
Initial impressions, prior to shooting, tended to be a mix of "they look too busy". In practice one of the first things noticed is that you do not see the extra dots unless you look for them, the smaller size of the tritium vials seems to keep them from being a distraction.
Second Day:
Shot at 20yds: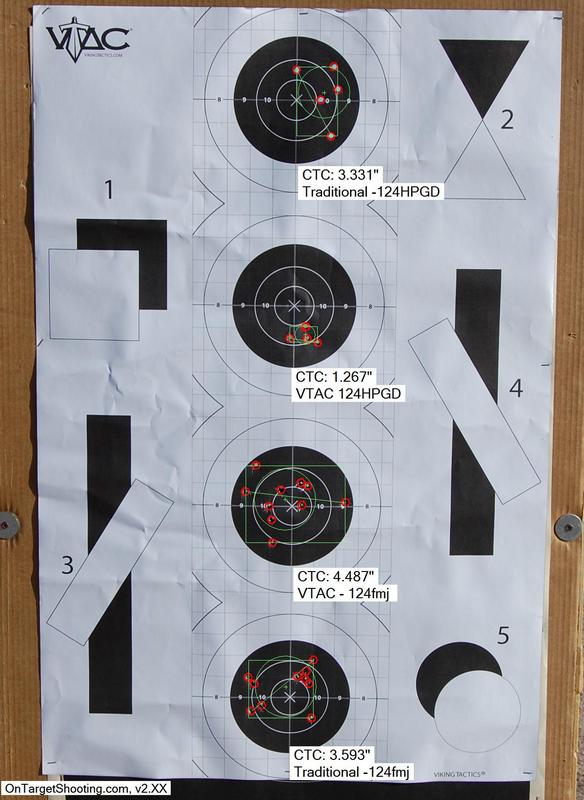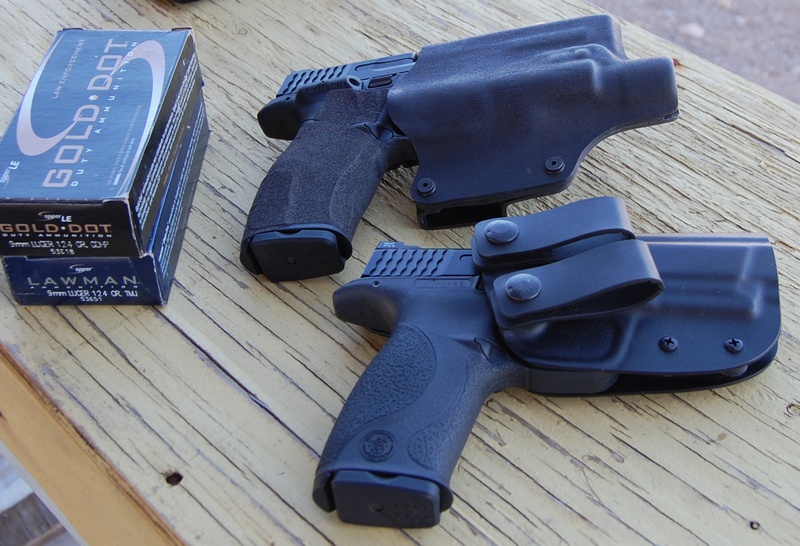 I like the new sights. I shoot them as well if not better than the traditional 3-dot the majority of the time. The good group above is not meant to be considered as a constant example it is just what I happened to shoot on that string, the only comparison I've done on paper.
A comparison with a timer will be next. I will be looking to see if there is enough consistency in timed runs to get a solid comparison between the different sights.
From the
VTAC
website:
PRODUCT INFORMATION
:
Unlike any sight on the market, the Revolutionary design of the Viking Sight will enhance your ability to close with and destroy the threat, day or night. The Viking Sight from Viking Tactics, Inc. features a tapered front sight that will draw you immediately to the correct aiming point. This sight is not only tapered for speed, but to help with accuracy at distance when needed. The tapered sight leads to an indestructible fiber optic that will help to drive your focus where it is needed. These sights are extremely fast. The rear sight notch has also been cut lower than normal to not only enhance speed, but to allow the shooter to see the tritium vials that have been inserted below the fiber optic. The Viking Sight will allow you to have the fine aiming point that you want and need, coupled with fiber optic to help draw your attention. If the sun goes down you are now able to use the tritium that is slightly below the fiber optic.