So I've had this for a few weeks now....
Recap covering multiple shooting sessions -
This is probably the first time I have made any effort at shooting irons in over 10yrs. It was killin' me trying to zero/shoot 4" black bulls at 100yds. I got it close enough then confirmed it on a VTAC: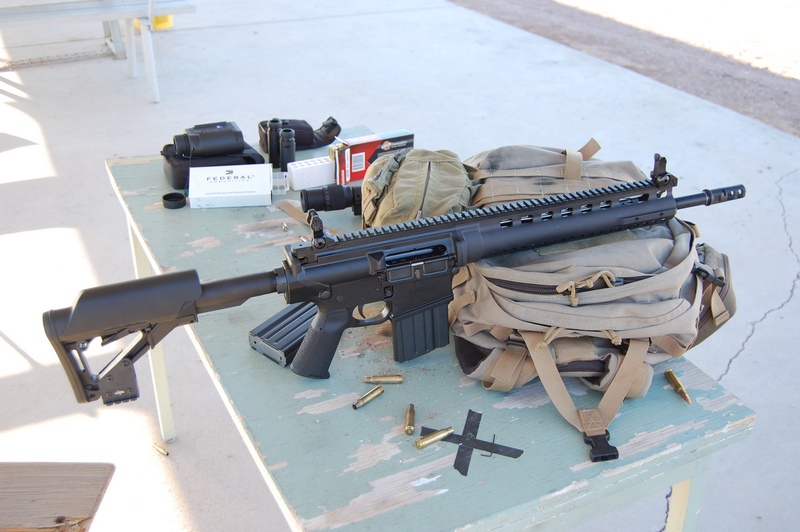 One group w/ 147(lower and left), 175 BH(higer and right)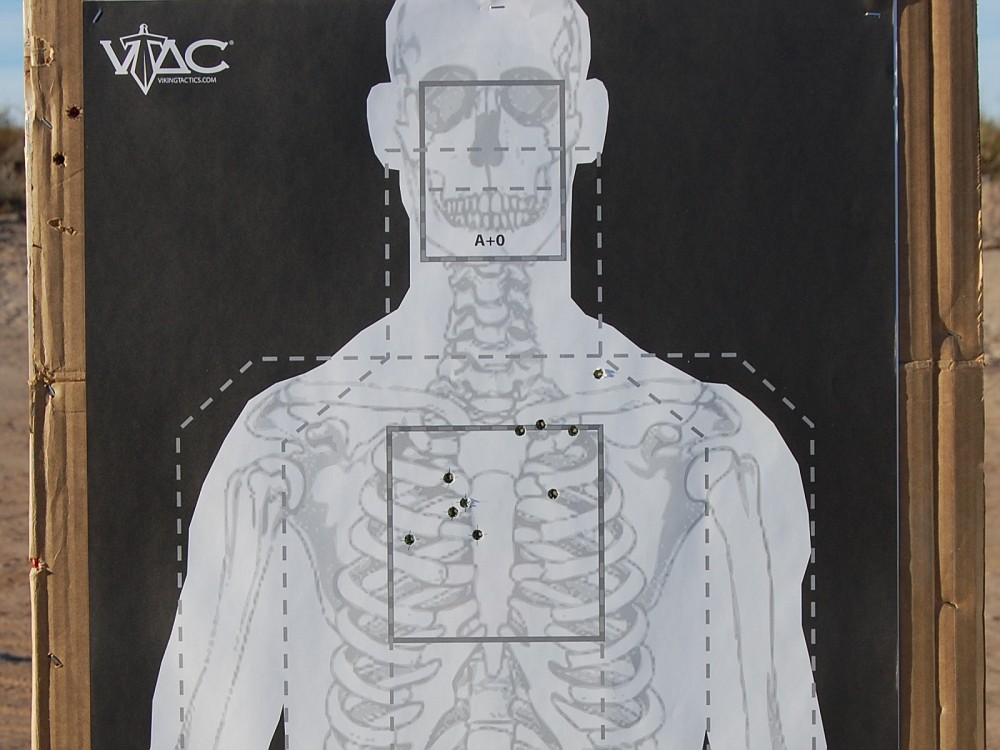 Mounted SN-3 1.8-10x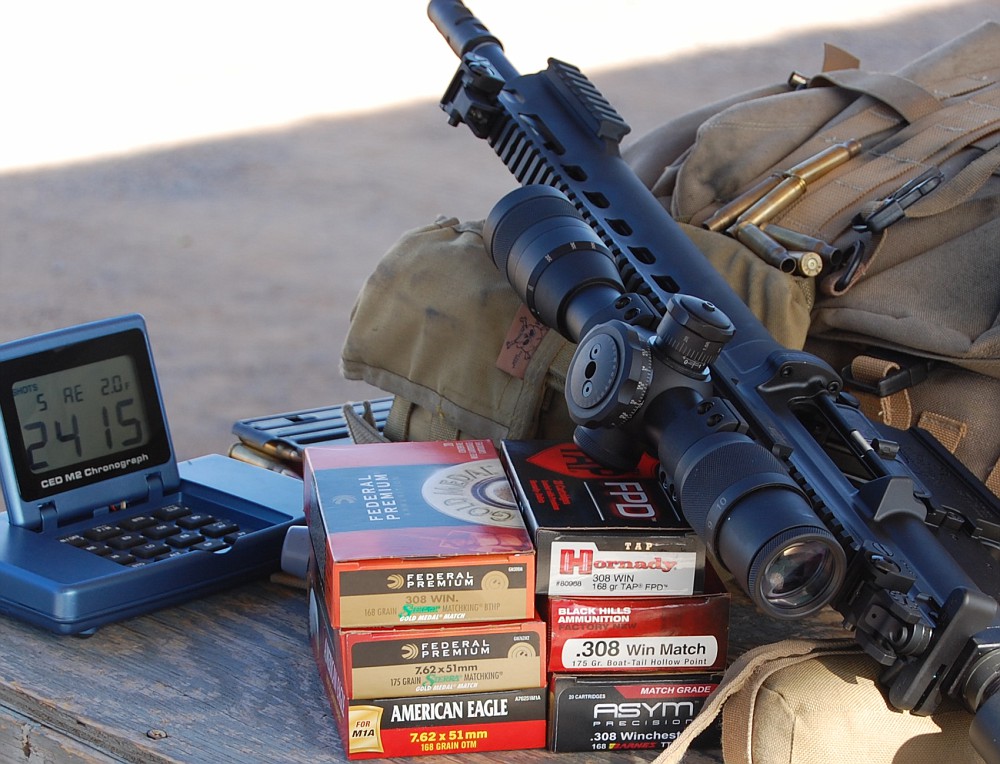 Chrono session:
Average fps for five shots, chrono at 10', DA 4075, 74.5F, 27.7%H
Federal 150 fmj- 2601
B. Hills 175- 2424
Federal GMM 175- 2476
Federal GMM 168- 2415
A. Eagle 168- 2431
ASYM 168- 2527
Hornady TAP 168- 2469
Zeroed the scope and the following day confirmed the cold bore shot and checked the groups

Last week shooting at 1200yds: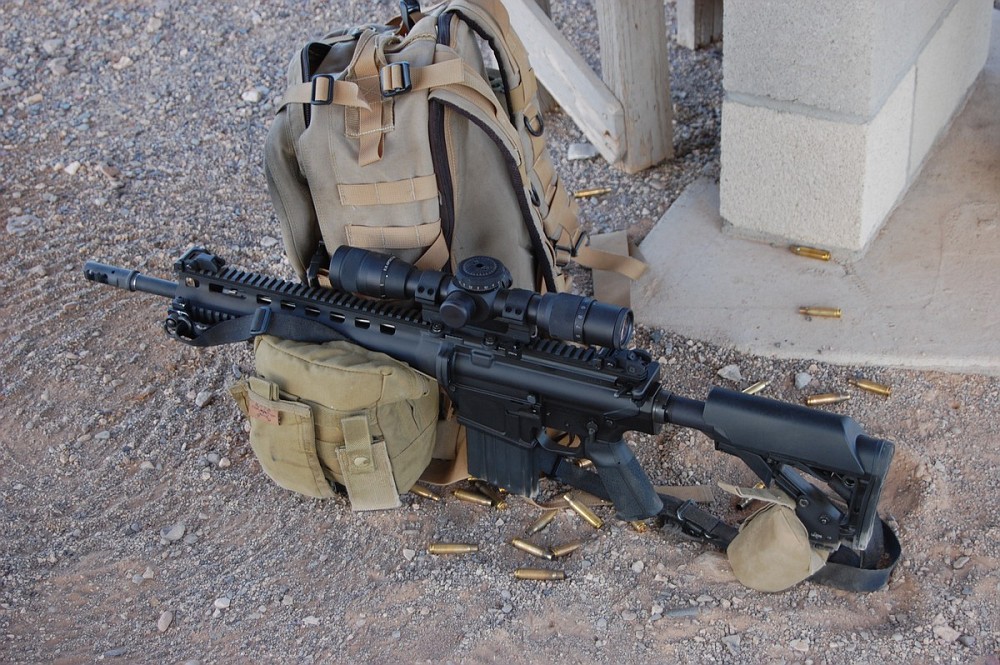 I was looking to see if the bullets were keyholing(impacting sideways). All looked clean. Eight impacts of 20 fired: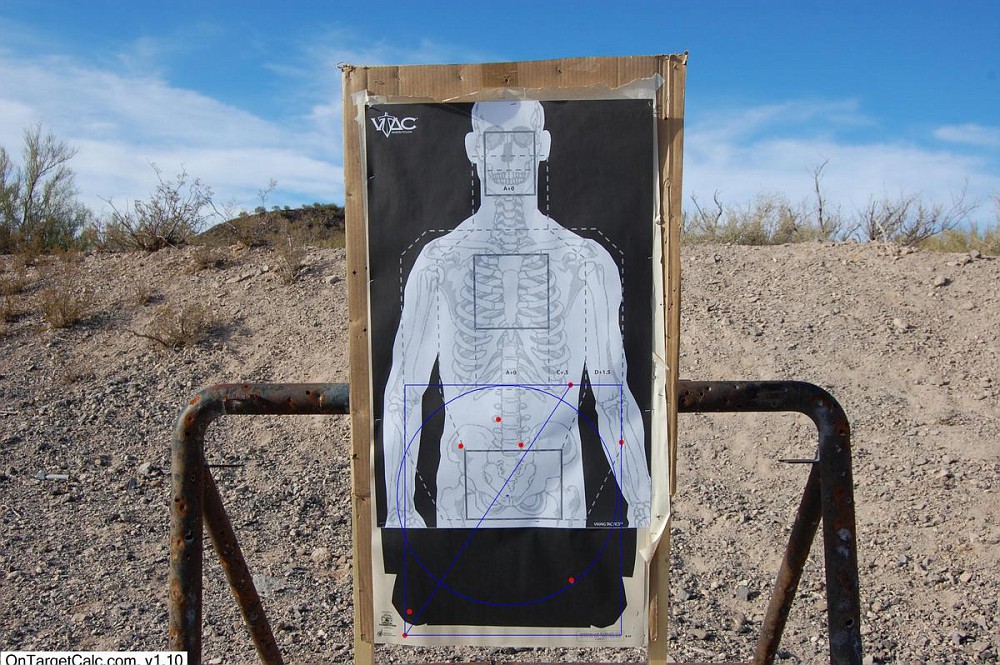 The rifle has shown to be reliable and accurate over the course of 500+rds. It weighs just under 13lbs with the optic and sling mounted.
I have let several small groups of Border Patrol agents who were doing some advanced training shoot it and they all seemed to like it quite a bit. A few offered to trade off their M14s or scoped AR15s.