I picked this up at the SAR show in Phoenix. It was a bit of an impulse purchase - I have always wanted a semi-custom 1911 w/ light rail and a clean slide(no forward cocking serrations etc.) .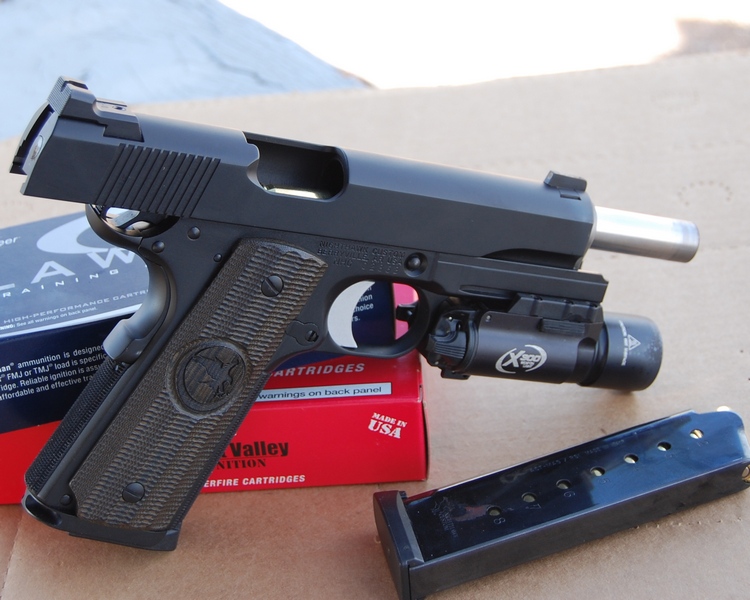 I fired 150 rounds today; 100 230gr BVAC and 50 230gr fmj. I experienced two malfunctions that were shooter induced - slide failure to lock back on the last round. The cause was my offhand grip was too high putting down pressure on the slide release.
This target was mid way through the shooting session, offhand at 10yds, 10rd groups on the corners and 26 rds center. I have a tendency to shoot left with a new handgun, I can usually clear it up after a few range sessions.