Formerly Known as Freefalling
SOF Support
Joined

Sep 8, 2006
Messages

17,272
Location
Since some threads should also remain current.
Lily crossed The Bridge last July. That was a painful, but correct decision. She had an 18 year run and we miss her every day.
Piper is now 3
Last year, we picked up a sister for Piper. She was free, from a friend of a friend. Her name is Bayley and she's a dapple dachshund.
Homecoming. They said she was 5-6 weeks, but she was more like 4.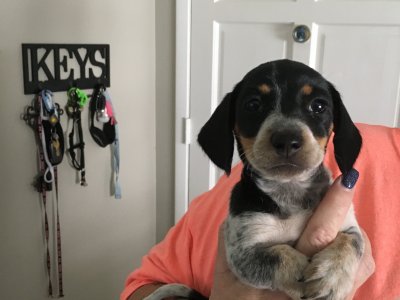 At 9 weeks, helping me choose violence in D2.
Looking cute.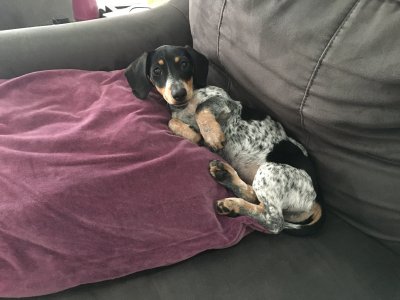 But she has a bad side and like to chew/ swallow things. Ladies and gentlemen, I give you Bane-ley. She IS the League of Shadows, and she's here to fulfill Ra's al Ghul's destiny.