Joined

Dec 10, 2012
Messages

2,947
I have a daughter with competitive swimming aspirations. This infuriates me. Put aside the trans BS. If a 50 year old biological woman wanted to compete with kid's, they'd be denied and we'd question their intentions. How do I explain to my daughter that no matter how much she trains and how good she is, a grown man can "compete" with her. Moving the goal posts beyond her genetic capacity.

The extreme lefts agenda is no longer to just erase "male privilege" but it is obvious they are also directly destroying any gains in women's rights. It's so funny that they ignore the fact, biological males are taking over all protected female spaces.
Interestingly enough, it looks like the 50 yr old still finished 4th. So, it appears swimming really isn't strength here.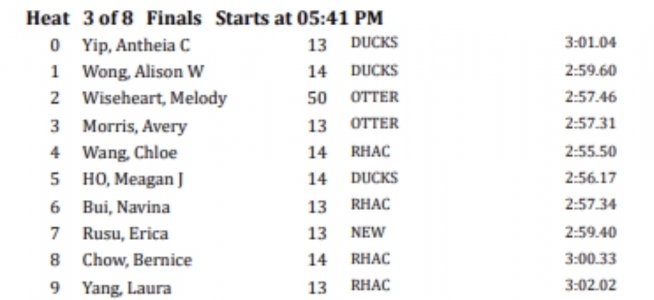 The article (as trashy as the news site appears to be) poses the obvious...and sadly, I believe it's a strong likelihood in this case...that the real motivation for the tran was not the swim competition per se, but rather the access to showers with young children.